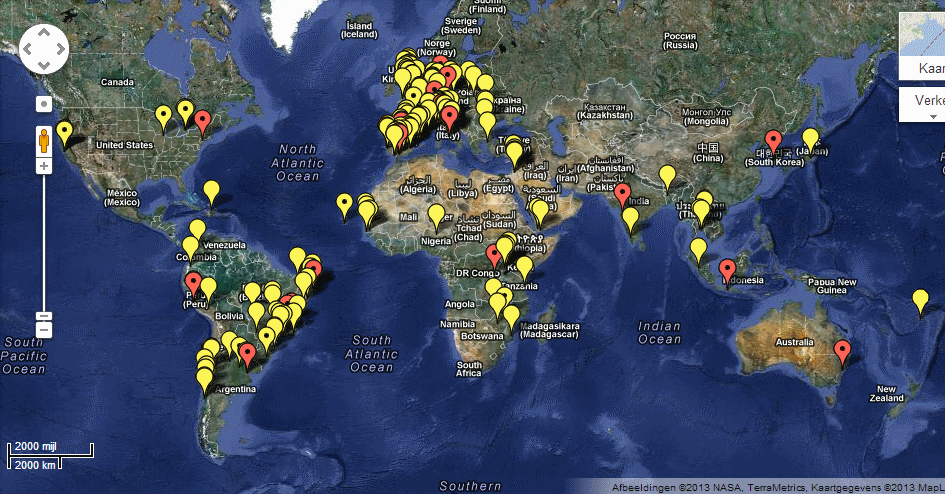 (map initiated by Tiago Peixoto http://democracyspot.net/)
Participatory budgeting is a democratic process in which community members decide how to spend part of a public budget. Over 1,500 municipalities, regional and state governments, and institutions around the world use it to engage people in public budgets. PB usually involves an annual cycle of public deliberation about spending priorities, voting on spending proposals, and implementation and monitoring of the chosen projects.
To find out more about it and to keep informed about the latest developments in PB around the world, JOIN THE "PARTICIPATORY BUDGETING" FACEBOOK GROUP http://groups.to/pb/
To add a case just write a post on the Participatory Budgeting Facebook wall including the name of the location and a link to the initiative or a link to information about it.
To find out more, visit the original site: Participatory Budgeting – Google Maps