Open Aid Data Conference and Hackday, Berlin, 28-29 September 2011
The Open Aid Data conference, organized by OpenAid, the Open Knowledge Foundation, the Heinrich Böll Foundation and Transparency International Germany, will bring together practitioners from various organizations for discussion and exchange about new solutions, and about how technology, the Internet, and particular open data can make aid more transparent – because not all of the money is spent effectively.
Prior to the conference, a Hackday will be organized on the 28th of September at the Böll-Foundation in Berlin to bring developers together to experiment on technical and data solutions to improve development aid. Programmers, designers, coders and others who want to learn more about the field of development aid and would like to share their wisdom are invited to join this hackday. In the morning you will be introduced to the theme, and then brainstorm on possible approaches to making aid more transparent. The rest of the day will be spent working through a code sprint on a real solution. Be part of the event!
The Open Aid Data Conference is part of a range of activities around open aid data worldwide, such as the recent Open Data for Development conference in Amsterdam or a Barcamp in Kathmandu for aid transparency.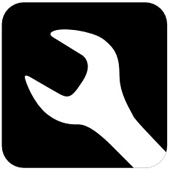 When? 29th September
Where? Heinrich-Böll-Stiftung, 10117 Berlin, Schumannstr.8 (See map)
Programme: available here
Hashtag: #OADC
Register: here
This post originally appeared on Open for Change